7 Best UI Design Tools for the Modern Day Designer
User interface design has come a long way in the digital age. From simple static layouts to dynamic, responsive, and fully interactive experiences, the industry is constantly changing and evolving. As a result of these rapid changes, UI designers need to be able to switch from tool to tool seamlessly depending on the needs of the project they're working on.
While there are many great UI design tools out there for various aspects of User Interface Design, we've identified seven as being especially useful for modern day designers. Let's take a look at 7 best UI design tools for the modern day designer.
Best UI Design Tools
UI design tools are essential for modern day designers, as they are used to create and test out the UI element before it is actually implemented. Tools like Adobe Photoshop, Illustrator and Sketch are the best tools for UI design, but there are some other tools that also come in handy.
Here are some of the best UI design tools for modern day designers.
1. Adobe XD
Adobe XD is a full-featured user interface and visual design tool that can be used to create both simple and complex layouts and designs. It's a relatively new product in the design industry, having only been out since 2017, but it's quickly become one of the most popular tools among UI designers. One of the most notable features of XD is its "click-and-drag" feature. With this, designers can quickly create common user interface elements like buttons, cards, tabs, and more.
This feature can be useful if you're designing more complex interfaces and want to save time by reusing elements across multiple pages. There are many other useful features included in Adobe XD as well, such as device preview to preview your designs on a variety of devices, real-time collaboration, a simple interface, and more.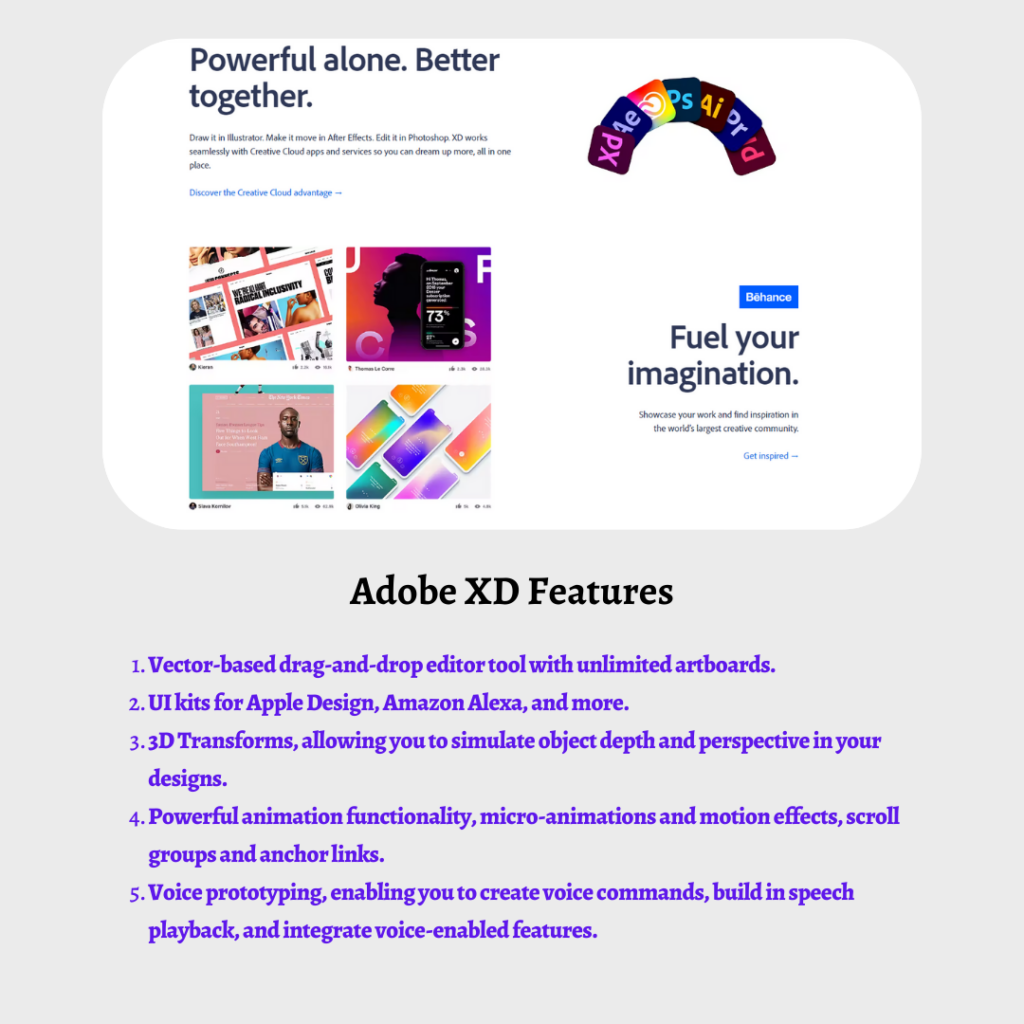 2. Sketch
Sketch has been one of the most popular user interface design tools for many years now. It has a simple and intuitive user interface that makes it easy to learn for beginners and experts alike. Many designers have created some incredible interfaces and designs using Sketch, including the websites for Twitter, Square, and many others.
Some of the most notable features of Sketch include its ability to work with symbols, which allow you to create reusable elements that can be used throughout your design.
It also has a built-in shape language, allowing you to create your own design elements and symbols to be used within your designs. Another useful feature is its ability to generate code for different platforms and devices, which is especially useful for designers who need to create an interface that is responsive to different screen sizes.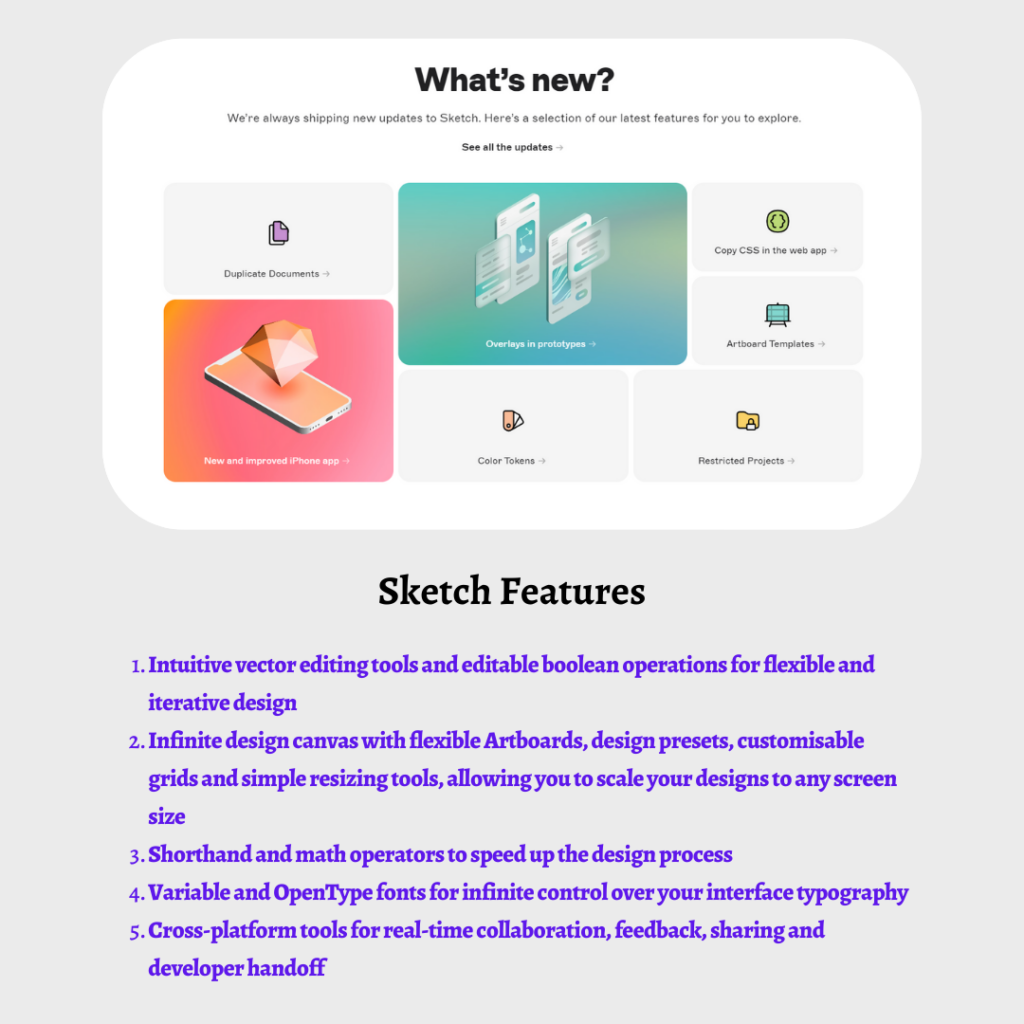 3. Figma
Figma is a collaborative design tool that's similar to Sketch, but it has some key differences and advantages. One of the most notable differences between the two is that Figma uses a web-based interface as opposed to one that's downloaded and installed on a computer. This makes it available for almost any computer and OS, including Android and iOS, which makes it a great tool for designers who work remotely or who work across multiple devices.
Another key difference between Figma and Sketch is that Figma uses an auto-typing feature, which allows you to drag and drop elements from a sidebar menu into your design. This allows even non-technical users to create elements like buttons and text fields with ease.
Figma also has a number of integrations that allow you to connect it to other tools and platforms. You can connect it to Slack, Dropbox, Google Drive, and others to make it easier to collaborate with others on your design.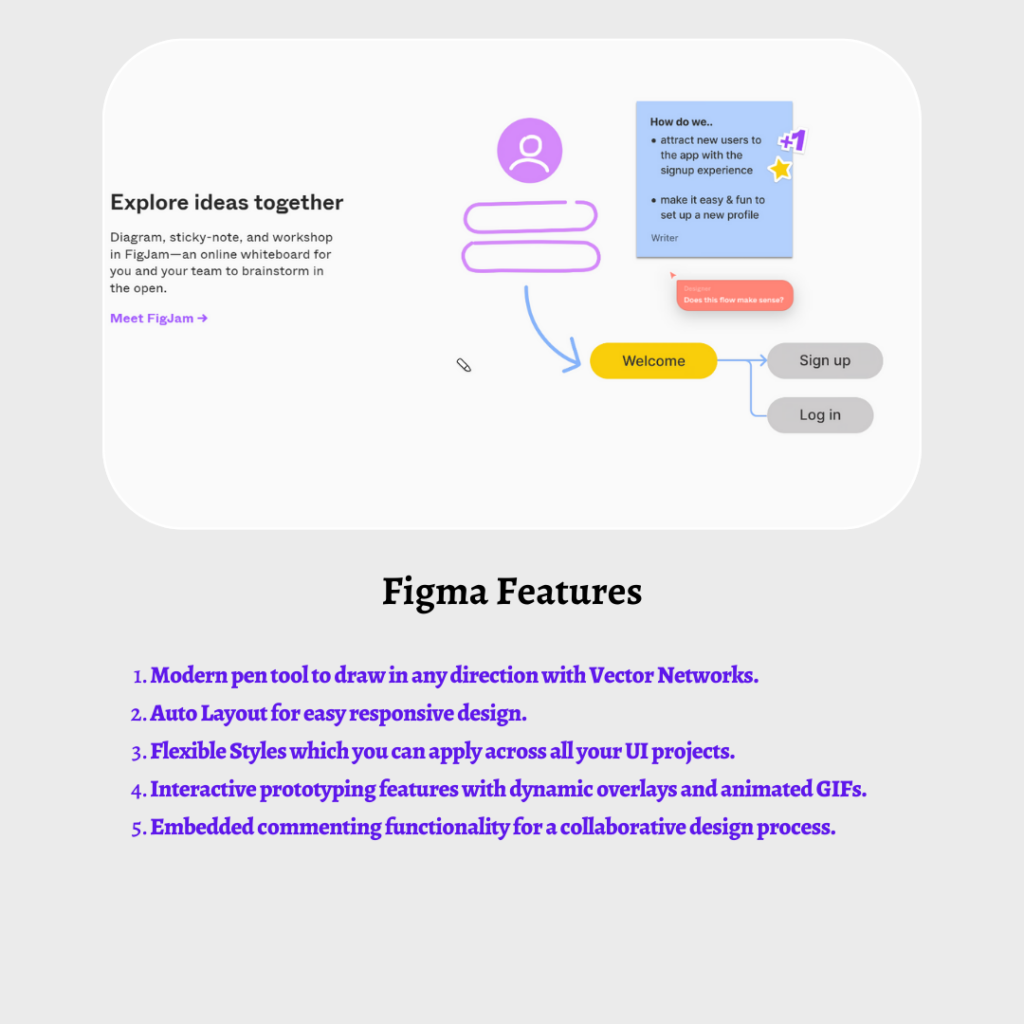 4. Uizard
Uizard is another great collaborative design tool that's ideal for both large and small design teams. It allows teams to work together on designs, create and track tasks, and create project timelines. Like Figma, Uizard is also a web-based design tool, making it available across all devices. Uizard is an easy-to-use design tool that allows designers to create and prototype interfaces with ease.
You can use it to create wireframes, clickable mockups, and fully functional prototypes that can be tested and reviewed with customers and clients. Uizard also has a large library of pre-made design elements and templates that are easy to use and customize. You can also use Uizard to create design assets and create a library of elements that can be used throughout your design projects.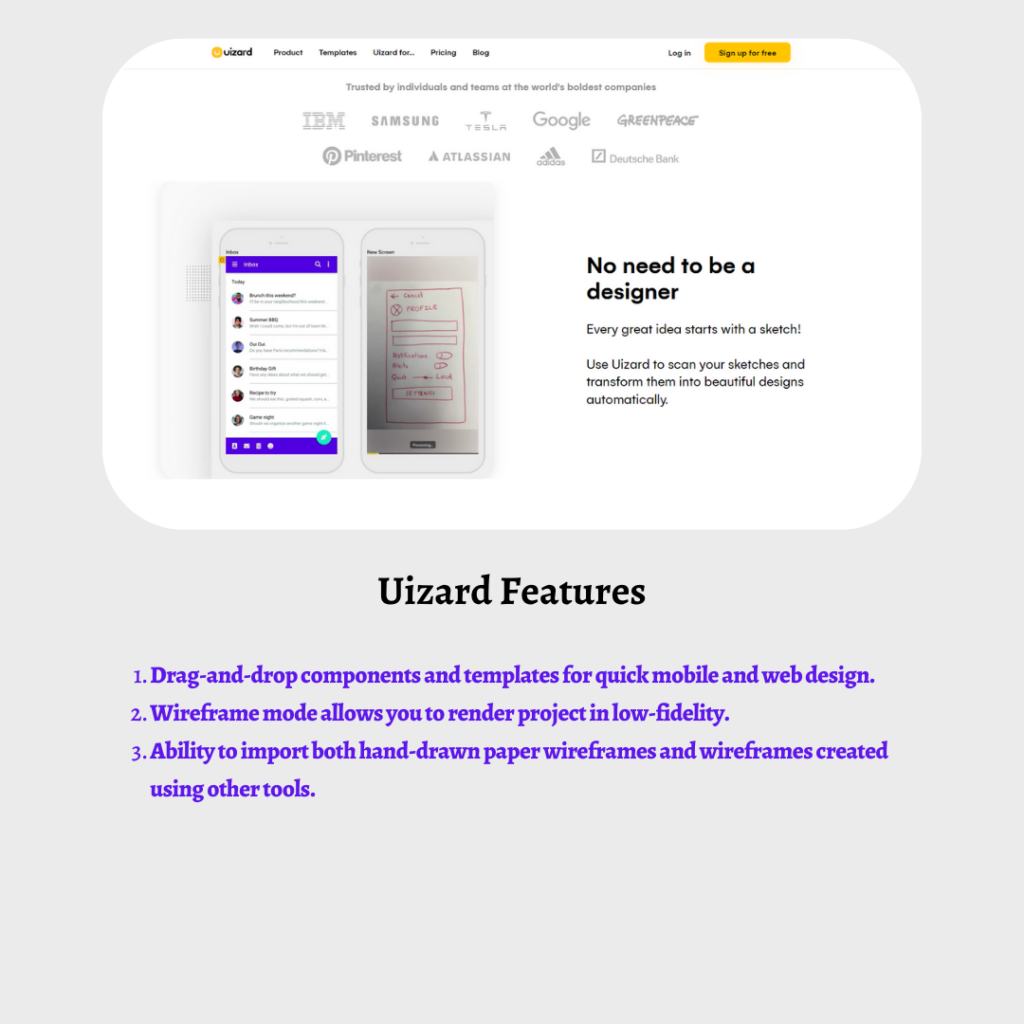 5. Fluid UI
Fluid UI is a great tool for creating user interfaces for digital products and services. It allows you to create designs for apps, websites, and desktop applications using its drag-and-drop interface. It has a large library of elements that you can use to create everything from simple buttons to complex dashboards. Fluid UI is great for creating fully interactive designs.
It's integrated with most major design software, which makes it easy to import your designs into Fluid UI and start creating the interactive elements of your design. You can also use Fluid UI to create design prototypes that can be tested with your target audience. This tool allows you to create fully interactive prototypes that can be used to test your designs and get feedback from your audience.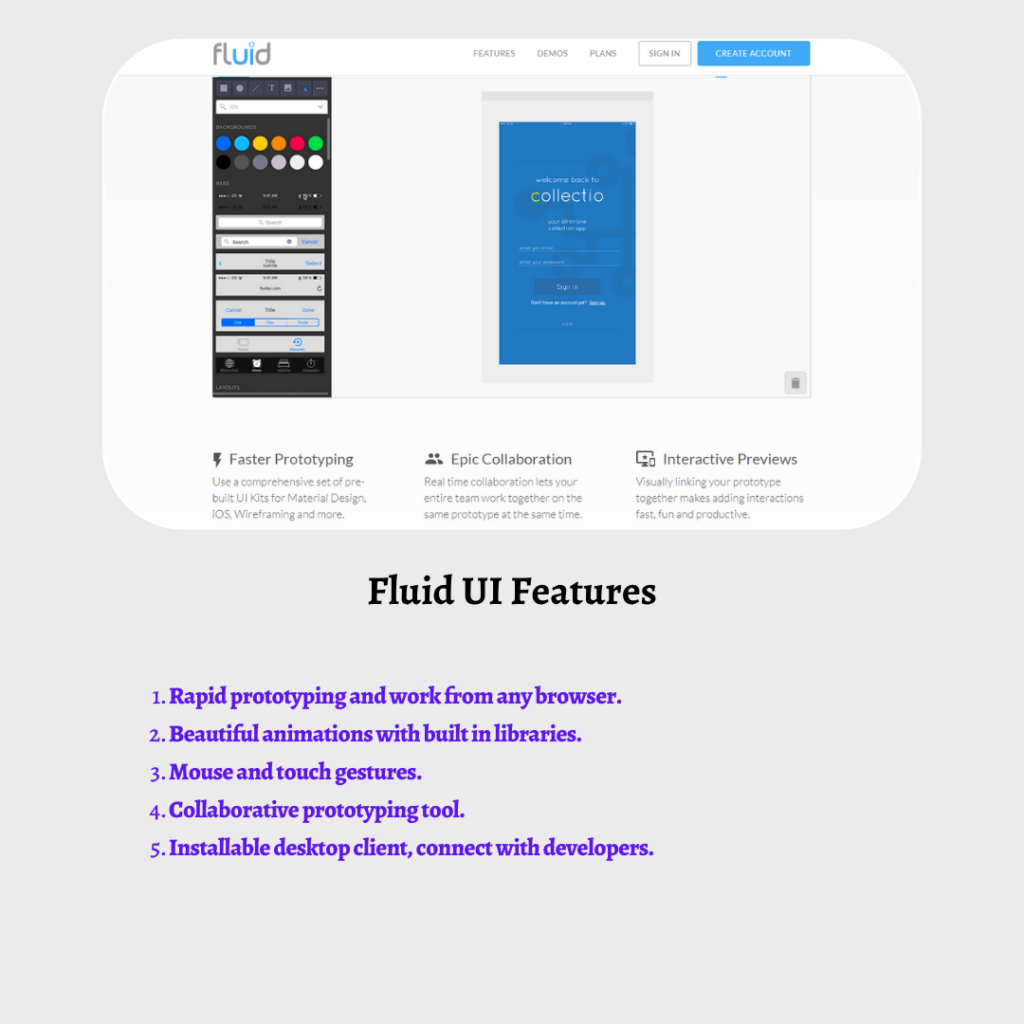 6. InVision Studio
InVision is a well-known design collaboration and workflow platform that has recently added a design tool that allows you to create professional-quality designs. The InVision design tool is a bit different in that it's not a stand-alone application. It's an online design platform that you can use through a web browser.
While its design tool is relatively new, InVision is a well-established product that has been used by many companies and organizations for design workflow and collaboration. This design tool is great for managing teams and projects, as well as keeping track of design assets and files. It also allows you to create simple clickable designs that can be easily shared with others and reviewed.
Although it doesn't allow you to create advanced interactive designs, it's a great tool for quickly creating simple designs that can be reviewed with stakeholders and other team members.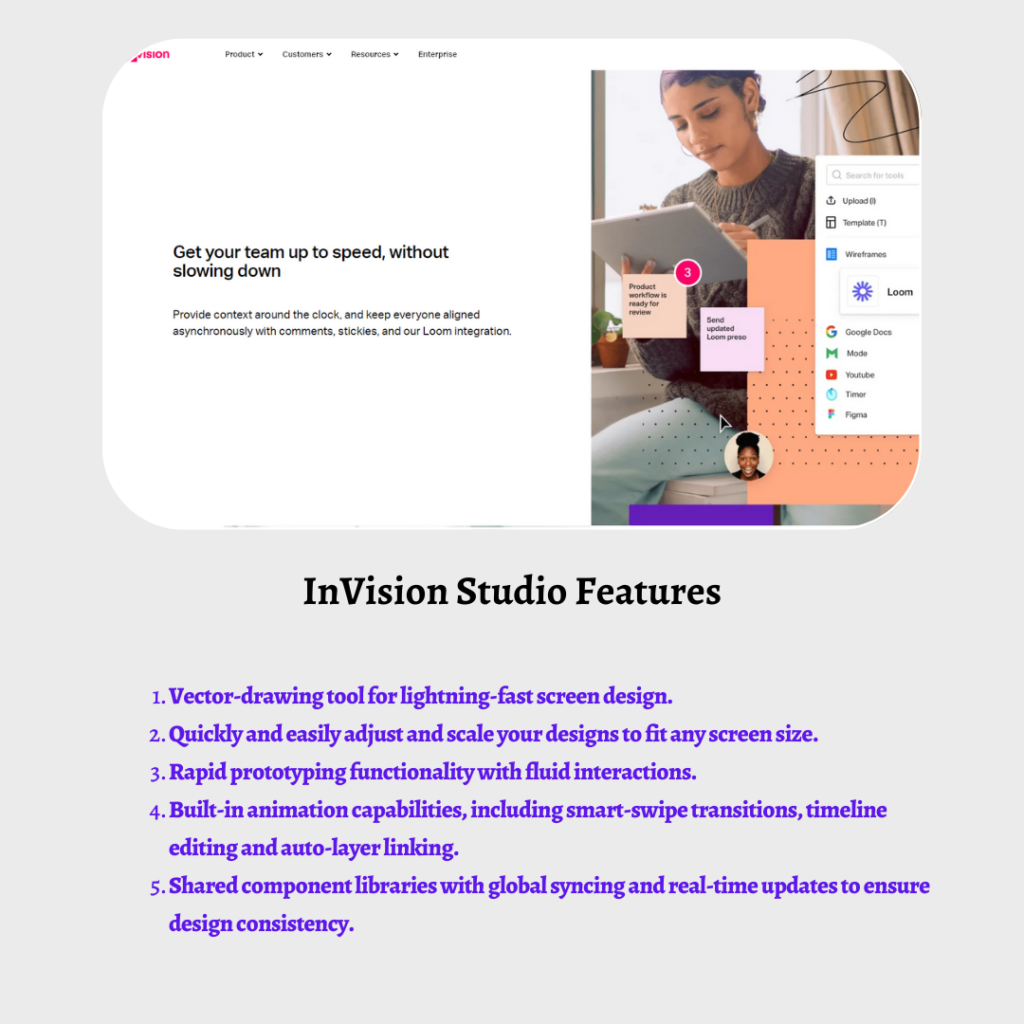 7. Marvel
Marvel is a design storyboarding tool that allows you to create visual designs for your product or service. It's a great tool for designers who want to create designs that are easy to understand and follow. This tool is perfect for designers who want to create a storyboard that other team members can follow.
One of the best features of Marvel is that you can easily collaborate with team members to create and manage storyboards. This can be done through the desktop application or through an online portal. You can also use Marvel to create interactive storyboards that can be used to create clickable designs for your team. This makes it easier for others to review and follow along with your designs.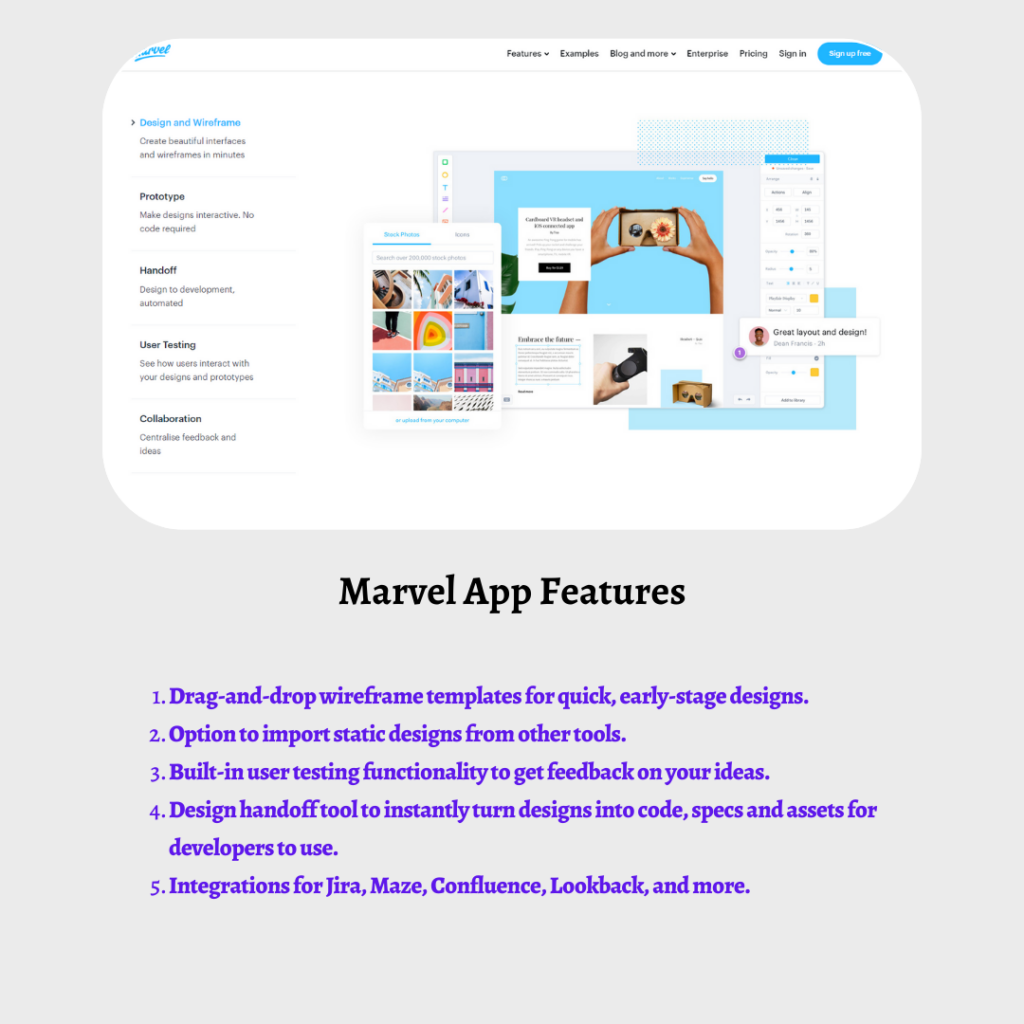 FAQs
Here is some frequently asked questions. Let's check the answers to find your queries.
Is Adobe XD Better than Figma?
There is no clear answer as to whether Adobe XD or Figma is better. Both have their pros and cons, and it really depends on your specific needs and preferences as to which one you would prefer. Adobe XD does have some advantages over Figma.
For example, it offers more precise control over design elements, and its integration with other Adobe products can be helpful if you're already using other Adobe tools in your workflow. However, Figma also has its own strengths, such as its ease of use and collaboration features. Ultimately, it's up to you to decide which tool is best for your needs.
Is Figma UI or UX?
Figma is a powerful design tool that can be used for both UI and UX design. It has a wide range of features that make it perfect for designing user interfaces, and its vector-based tools make it ideal for creating detailed user flows and prototypes. Whether you're designing for web, mobile, or another platform, Figma can help you create beautiful and functional designs.
Does UI UX Design Require Coding?
No, UI UX design does not require coding. However, having coding skills can be helpful in designing user interfaces and user experiences. Coding can help you create prototypes and test usability. It can also be used to create interactive elements within your designs.
Can I be UI Designer Without UX?
You can certainly be a UI designer without UX experience, but it will likely be difficult to be successful in the role without at least some understanding of the principles of UX design. UI designers are responsible for the look and feel of a product, and they need to have a strong understanding of how users interact with interfaces in order to create designs that are both effective and user-friendly.
Without any UX experience, it may be difficult to create designs that meet these criteria. Additionally, many companies are now looking for candidates with both UI and UX experience, so it may be difficult to get hired as a UI designer without at least some basic UX knowledge.
Final Thoughts
User interface design is a critical part of creating engaging digital products and services. With the rapid change and growth of technology, the industry has evolved, which means design tools and processes must evolve as well. Designers who want to stay ahead of the curve and create the best designs need to be able to switch between tools and design elements quickly and seamlessly.
The seven tools we've outlined above are some of the best UI design tools for the modern day designer. They allow you to create simple, yet visually-engaging designs for websites, apps, and other digital products and services.