We lead your cloud development all the way
With its scalability and flexibility, SpaGreen unlocks the true potential of Cloud for your business. We build and run business apps that are fully managed on Cloud, leveraging its scalable platform architecture and future-proof development.
Are You Looking for Faster Release and Quick Fixes?
With built-in CI/CD services, you can automatically build, test, and deploy your code across multiple environments. This essentially helps you manage your entire development workflow quite effortlessly.
Serverless Application Development

Cloud Native Apps Development

Microservices Development and Design

Cloud Migration and Application Rearchitecting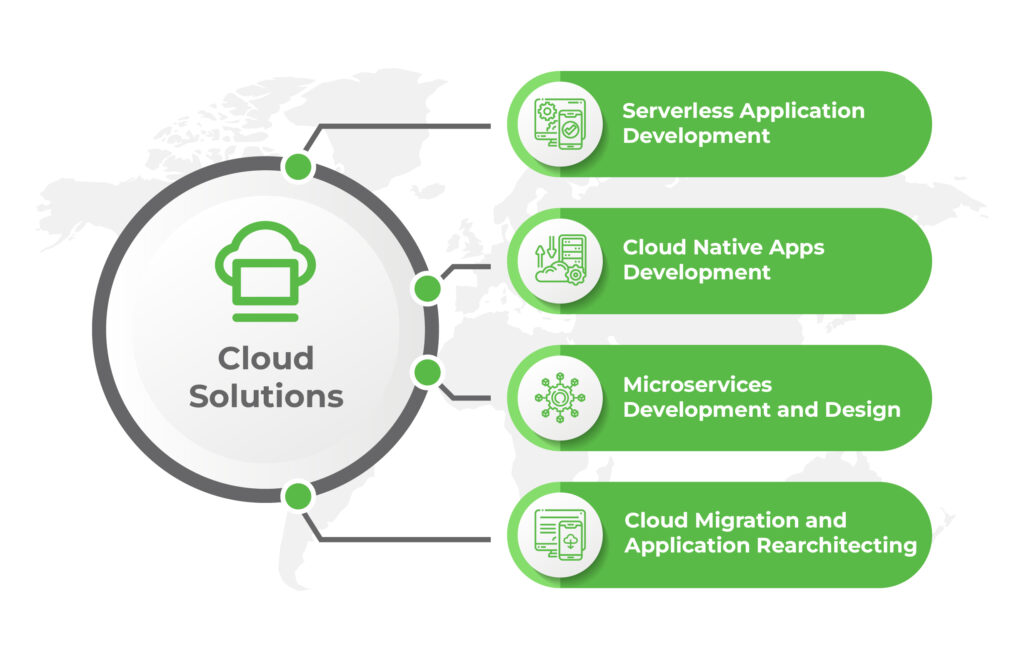 An enterprise ready cloud environment enables you to grow your software and team.
Product analytics help organizations track and analyse user journeys from user activation to all other phases of engagement to determine what keeps users engaged with and returning to the product. In brief, product analysis deliverables are:
Getting familiar with your product

Sorting out the right audiences

Finding the best competitors
An inadequate or incorrect analysis process has caused many software projects to fail, particularly in technical analysis. Technical analysis is crucial when developing a software application. These includes
Infrastructure planning

Scope for using open sources

Software Licence requirements
The performance and suitability of business, project, budget, and other finance-related transactions is evaluated through financial analysis. These particular things are well analyzed during the process.
Final cost and budget planning

Per released budget

Time estimation
Outlines the phases of the development process, ranging from planning to development to documentation to deployment to launch, and, in some instances, maintenance. Our core development plan includes
Backlog development

Testing and QA

Go live and release plan
Cloud-based architecture is essential for any application that aims to earn significant revenue. It is capable of supporting rapid and reliable market delivery with its scalability, speed and low cost.
Benefits of cloud architecture
It's easy to roll back if you deploy frequently.

Faster build technology.

Software based on demand.

Utilize global infrastructure at a reduced price.
Still not sure about cloud solutions?
Industry expertise in modern technology can be established through cloud deployment, resulting in seamless extensibility, flexibility, and scalability with its extensive features.
Frequently Asked Questions